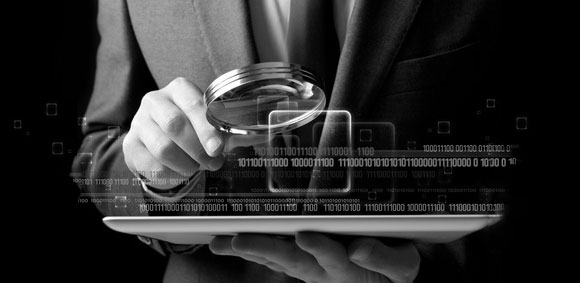 Avast Antivirus software solutions
Contemporary PC's are used in networks rather than on their own. Internet seems to be the most popular network nowadays. Every single bit of hardware that is able to access Internet is under the risk of attack by let's call them 'noughty guys'. There are plenty of methods to attack a PC: overtaking device management, DDoS (denial of service), running malware software and in the end old-fashioned viruses. Lan Projekt has been Avast Software Gold Partner since 2004. More than 200 million devices is protected by Avast Software worldwide and the number grows bigger all the time. Avast Software solutions are designed to protect file servers, workstations and mobile devices. Devices may be under control of Microsoft Windows, Mac OS or Android OS. Advanced scanning technology has been designed and developed by Avast Software since 1988. Details can be found on our site devoted solely Avast software www.avast.net.pl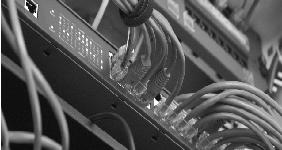 Virtual Private Networks and redundant Internet links
Internet as a network is often used as the medium connecting remote offices or divisions with the headquarter. No matter if it is the question of remote access to company databse or just printing of vulnerable data the medium is required to be safe. The latter one means both security and reliability. VPN by using coding protects from overhearing while redundancy from link failover. We take care of our customers by designing cost effective solutions implenemnting both VPN and redundancy. VPN networks designed by Lan Projekt are using Open Source software what means no extra license fees. Our solutions are ISP independent and may connect tenths of sites. Redundancy uses wireless or GSM technology.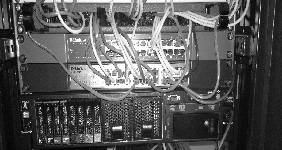 Backing up or data loss protection
One can easily replace company hardware or software in case of a disater while it is impossible to recover stolen or lost data. More over one can not buy it for money. Business owners simply need to be clever enough to know that and protect themselves. This is where we are pleased to share our knowledge, experience and willingness to help. There are plenty of reasons why people forget to prevent themselves from data loss. Do not join this company. Have you ever asked yourself one of the following questions?
I have heard of people that lost their data but it never happened to me, so why worry?
I am busy enough solving my current problems, so why worry about things to come?
It is none of my business as we do have a gent taking care of our data, do not we?
It costs a lot, does not it? I do not need extra expenses at the moment
We keep convincing our customers on how important data backing up is. We also spend a lot of time on design of best strategy and implementation of data backup. The following are the main steps to be taken under account:
introduce categories and priorities concerning your data
design of data backup system covering roles, procedures and manuals
deployment of data backup system including user training
continual service monitoring
regular recovery tests