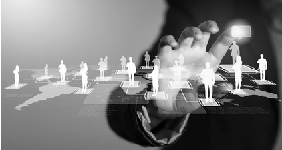 Accessibility, reliability, performance
The reliability of computer networks is nowadays a crucial thing for the operation of any business. Any interruption in the operation of a server or computer enabling the access to your company's software causes quantifiable loss. This is why the reliability of computer systems is increasingly important.
Migrating the hitherto used server to high-performance and error-proof virtual platform guarantees very high level of availability of the information technology system. Moreover, it is possible to start up a high-performance computer system, whose operation is resistant to failures of an individual server (cluster mechanism).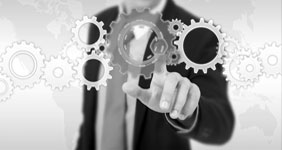 Lower costs of ownership
The costs of utilisation of an IT system consist of:
Purchase of servers and computers,
Repair and maintenance,
Replacements and upgrades,
Administration,
Power consumed,
Liquidation (disposal).
Through implementing a new virtual platform, it is possible to replace many dedicated servers and computers with a single devices. Such the solution reduces the costs of exploitation of the information technology system in your company even by several dozen percentage points!
Thanks to twenty years of experience in IT industry, we are able to offer solutions that in long-term perspective reduce costs of ownership of the IT system and at the same time increase its security and reliability.
Extending the life of legacy IT systems
An information technology system or a programme installed on an old computer, the correct operation of which is indispensable for the operation of the entire enterprise, can now be migrated onto a virtual hardware platform and continued to be used without fear of breakdown. What is more, it will now perform better and will be more available from any location in the world.
We can perform the entire migration process for you without time-consuming reinstalling of the software. Lack of source data carriers, which could have been misplaced, or unavailability of the IT specialist who was overseeing your computer system for years, are really no problem for us.